پاکستان میں غربت کے اسباب ،اسلامی اصولِ معیشت کے تناظرمیں حل و تجزیہ
Causes of Poverty in Pakistan, Solution and Analysis in the Perspective of Islamic Economics
Keywords:
Poverty, economic, food, shelter, health education, Islamic perspective.
Abstract
Poverty is a such phenomenon that exist all over the world in different domains. In developing countries like Pakistan, poverty is   the name of lack or deprivation of basic needs i.e, food, shelter, education and health facilities. Whereas in advanced countries poverty is the deprivation of life luxuries. Pakistan's 40% population is lying below the poverty line, as defined by the World Bank ($1.90 per day income per had.) In this article four major elements of poverty i.e, corruption, education system, terrorism and capitalism. have been derived after analyzing the economy of Pakistan. Analyzing these elements of poverty and its effects on Pakistan the solution have been suggested in the light of Islamic perspective. The Islamic social and economic system presents the complete solution of poverty. Hence this article clearly explain the topic and Islamic economic system, as the sole solution of poverty.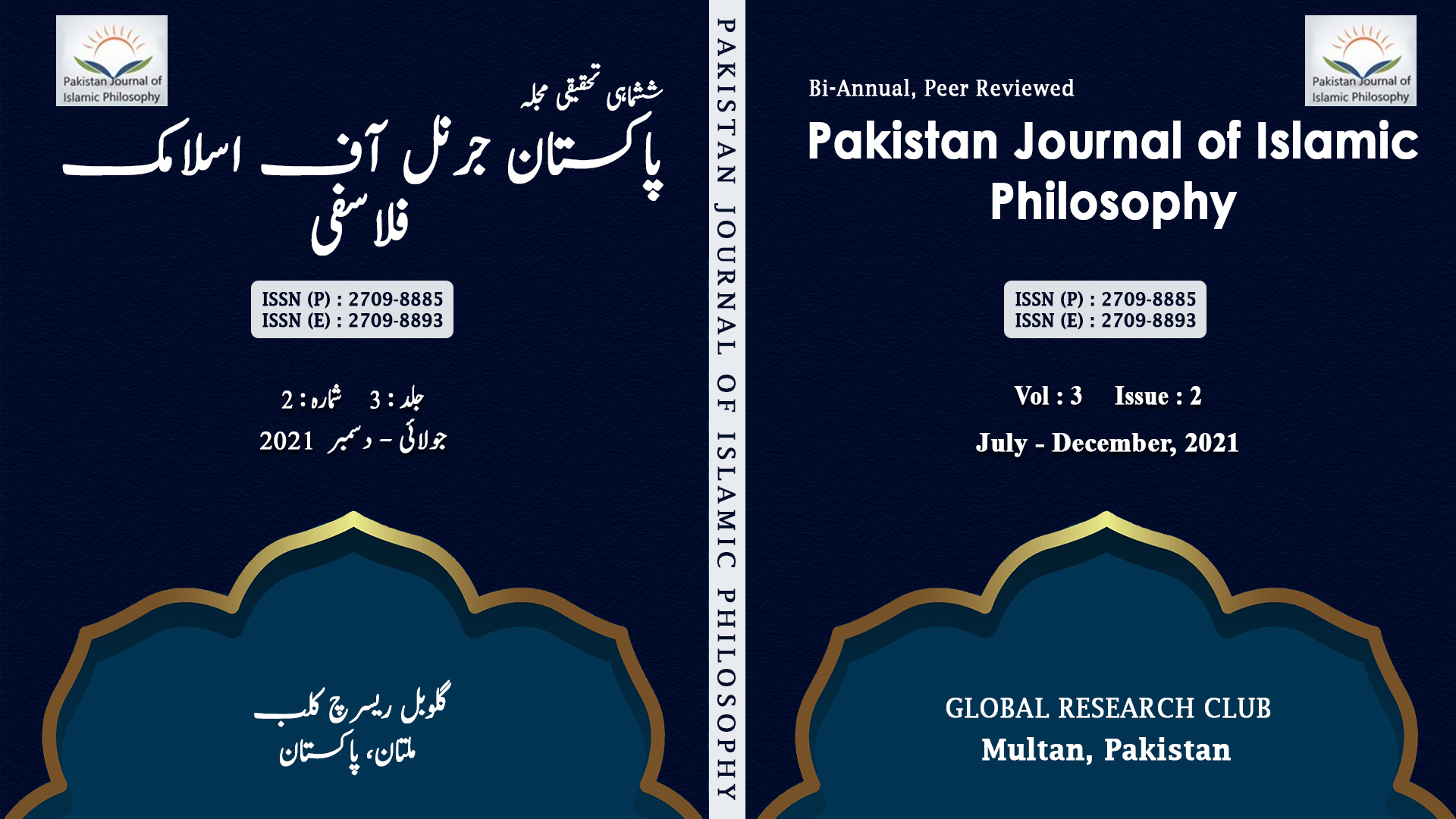 Downloads
How to Cite
Ali, A., & Madni, D. A.- ur-R. K. (2021). پاکستان میں غربت کے اسباب ،اسلامی اصولِ معیشت کے تناظرمیں حل و تجزیہ: Causes of Poverty in Pakistan, Solution and Analysis in the Perspective of Islamic Economics. Pakistan Journal of Islamic Philosophy, 3(2), 61-75. Retrieved from https://pakjip.com/index.php/pjip/article/view/82
License
Copyright (c) 2021 Pakistan Journal of Islamic Philosophy
This work is licensed under a Creative Commons Attribution 4.0 International License.