المرويات الواردة في ايمان ورقة بن نوفل رضي الله عنه: جمعا وتحقيقا
Research Analysis of Ahadith Related to Faith of Warqah Ibn Nawfal (R.A)
Keywords:
Faith, ahadiths, companions of prophet
Abstract
This article sheds light on those ahadiths and sayings of companions of prophet that endorses the faith of Hazrat Warqah Ibn Nawfal bin Asad (r.a), the first cousin of Hazrat Khadija (r.a). He is a mysterious figure who died just after some days the prophet receives revelation.  He has been mentioned in the beginning of the book of revelation in Sahi al-Bukhari. However, his story of embracing Islam shrouded in mystery and that is why he remained a disputed personality whether he should be named as Sahabi or not.  There is a difference of opinion amongst the scholars as well. However, there are certain Sahi Ahadiths of the prophet that endorses his faith. 
The lineage of Warqah (r.a) is related to prophet and Warqah is in fact the 4th cousin of the prophet. He studied languages, he studied Hebrew, learned scriptures. used to translate Gospel into Hebrew, studied religion. He was an aesthetic who travelled in search of knowledge and true religion and was called hanifee who never worshipped idolatry in his days of ignorance.
After the first revelation, Hazrat Khadija (r.a) took the Prophet to consult the matter with Warqah (r,a). He replied, "You are the prophet of these people". He confirms that. "I wish I was young the day when your people would run you out". The prophet said, "Are my people going to run me out? "Yes, no man has ever come with what you have come with except that the people took him as their enemy. If I live to see that day, I will support you with everything I have." However, this narration does not corroborate explicitly that he accepts Islam.  
However, In the light of the less authentic ahadiths and the sayings of Islamic scholars confirm his faith. Hazrat Khadija (r.a) asked prophet about Warqah (r.a), "Oh messenger of Allah, he confirmed and believed in you who you were. And he died before you made public" so the prophet responds to Khadija, "Oh Khadija, I saw Warqah(r.a) in my sleep and he was wearing white clothes. If he was to be the people of hellfire, then I would not have seen him in white clothes." (Musnad Ahmad, 6516)
In another sahi hadith narrated by Hazrat Ayesha (r.a), she says that the prophet of Islam heard a man cursing Warqah (r.a) then the prophet said, "Do not say any bad thing about Warqah. Don't you know I saw Warqah in Jannah but even actually with two Jannahs. (Mustadrak Al- Hakim, 609/2)
Similarly, many scholars have mentioned life of Hazrat Waqrah (r.a) in the chapter of lives of companions. In a nutshell, above mentioned arguments are evident to conclude that Warqah (r.a) was a believer.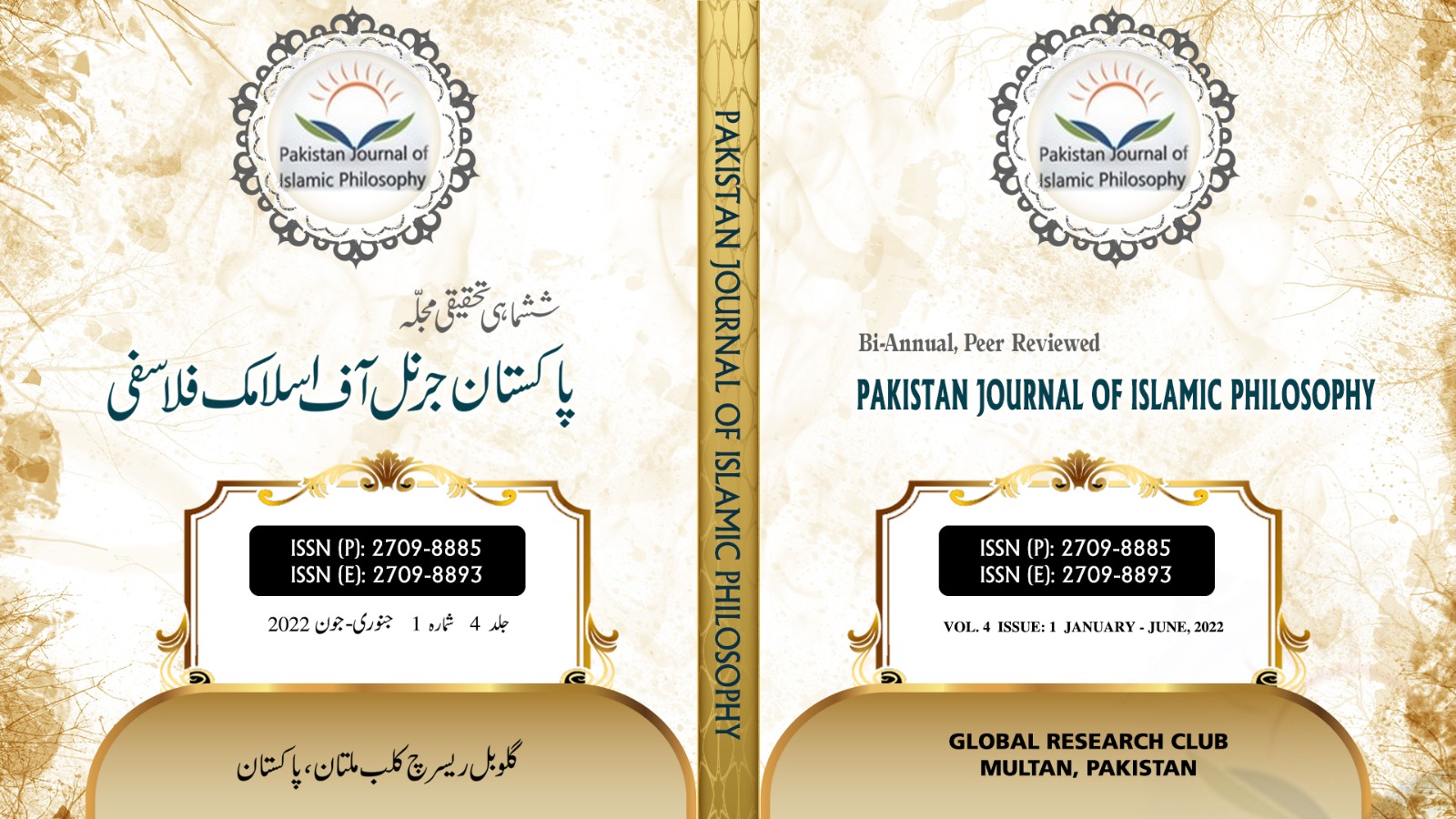 Downloads
How to Cite
Dr. Hafiz Qudratullah, Habib ur Rahman, & Khalid, D. M. U. (2022). المرويات الواردة في ايمان ورقة بن نوفل رضي الله عنه: جمعا وتحقيقا: Research Analysis of Ahadith Related to Faith of Warqah Ibn Nawfal (R.A). Pakistan Journal of Islamic Philosophy, 4(1), 1-15. Retrieved from https://pakjip.com/index.php/pjip/article/view/139
License
Copyright (c) 2022 Dr. Hafiz Qudratullah, Habib ur Rahman, Dr. Muhammad Usman Khalid
This work is licensed under a Creative Commons Attribution-ShareAlike 4.0 International License.