تفسیر قرآن کا لغوی منہج : ضیاء القرآن کا خصوصی مطالعہ
The Lexical Methodology of Qur'ānic Interpretation: A Special Study of "Ziā-ul-Qur'ān"
Keywords:
Pir Karam Shah, Ziā-ul-Quran, lexical methodology
Abstract
This article studies the lexical methodology adopted Pir Karam Shah al-Azharī in the in his tafsīr "Ziā-ul-Qur'ān".  "Ziā-ul-Qur'ān" is a complete tafsīr from Surah al-Fātihah to Surah al-Nās. This remarkable tafsīr is no less than a blessing for the Urdu speaking class. It has five volumes and 3580 pages. The article highlighting the peculiarities of the referred tafsīr focuses its lexical nature. It finds that the author has made very important discussions relevant to the under-discussion methodology of Qur'ānic interpretation. It argues that the referred style has made it very easy to understand the relevant verses and words of the Qur'ān.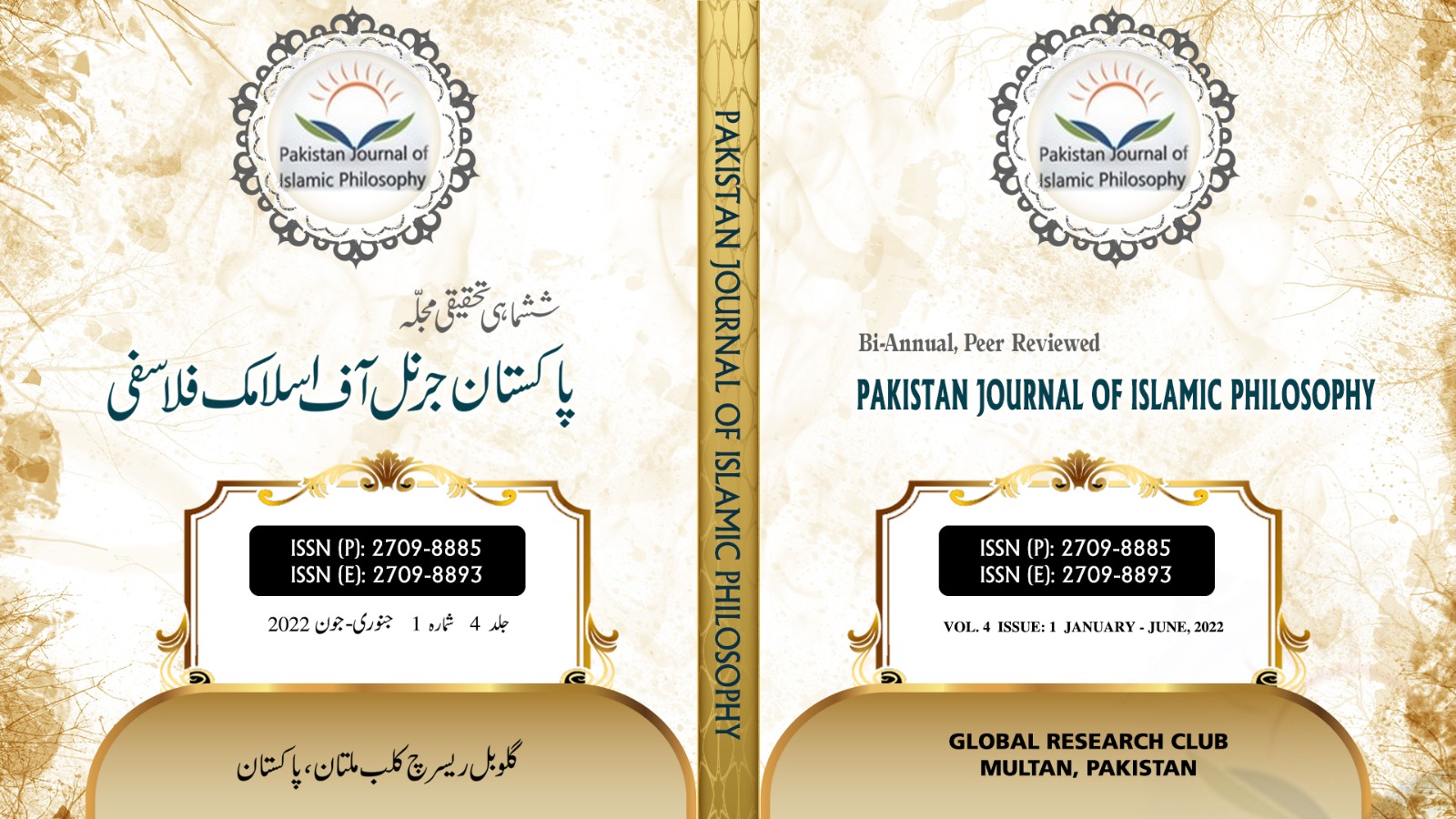 Downloads
How to Cite
Irfan, M., Hanif, F., & Shahbaz, D. M. (2022). تفسیر قرآن کا لغوی منہج : ضیاء القرآن کا خصوصی مطالعہ: The Lexical Methodology of Qur'ānic Interpretation: A Special Study of "Ziā-ul-Qur'ān". Pakistan Journal of Islamic Philosophy, 4(1), 21-36. Retrieved from https://pakjip.com/index.php/pjip/article/view/141
License
Copyright (c) 2022 Muhammad Irfan, Farhana Hanif, Dr. Muhammad Shahbaz
This work is licensed under a Creative Commons Attribution-ShareAlike 4.0 International License.