Afghan Conflict in Religio-Political Editorial Cartoons Published in Pakistani Newspaper: A Semiological Discourse Analysis
Abstract
Newspaper editorial cartoons say what written or verbal discourse structures find much difficulty in conveying that is somewhere remained hidden. For these caricatures have their symbolic and metaphorical significance and having social and ideological meanings, influence the opinion of common masses as strongly as any other genre can. The purpose of this research tries to decode the semiotic discourses of chosen caricatures from Dawn newspaper with focus on the representation of Afghān conflict from July 2020 to September 2021 aiming to look into how the current Afghānistān situation is depicted discursively in Dawn newspaper semiotics and the ideological distinctions in the published portrayals of Afghānistān. Five religio-political editorial cartoons by the cartoonist Zahoor were purposively selected. Print media semiotic discourses play a vital role in developing particular ideologies, for the analysis of selected cartoons the qualitative research approach is applied. The paper utilizes Fairclough's 3D model[1]  of critical discourse analysis and the Barthes' model of semiotic analysis[2]  A step-by-step analysis is being carried out .The researchers have come to the conclusion that distinct components of the Afghānistān crisis and the US withdrawal are shared by Dawn newspaper. It was also found from the study that Dawn newspaper reflected the ongoing turmoil in Afghānistān through semiotics where situation was so delicate and unpredictable. It has also been portrayed that the world community getting lightly and not taking appropriate measures to extinguish the fire. Religio-political issues like Jihaad and the dressing code of afghan Taliban was also discussed in the editorial cartoons. It is concluded that different ideologies, like sociocultural, political and religious ideologies besides ideology of power, discrimination, and capitalism have been presented very effectively through the dawn newspaper's religio-political discourse.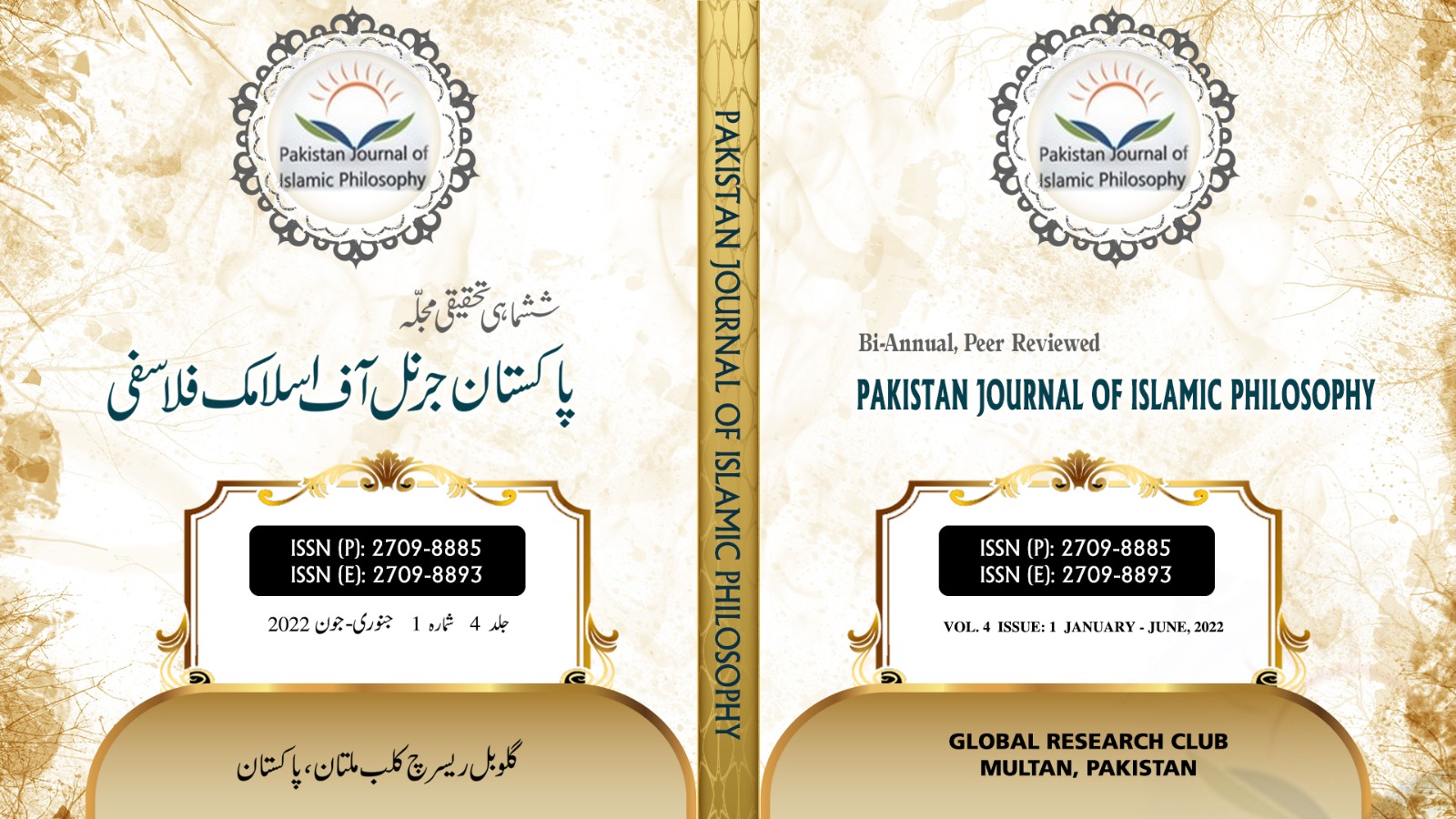 Downloads
How to Cite
Syed, A. F., Khan, M. A., & Rahila Sarwar. (2022). Afghan Conflict in Religio-Political Editorial Cartoons Published in Pakistani Newspaper: A Semiological Discourse Analysis. Pakistan Journal of Islamic Philosophy, 4(1), 28-42. Retrieved from https://pakjip.com/index.php/pjip/article/view/143
License
Copyright (c) 2022 Ali Furqan Syed, Muhammad Akram Khan, Rahila Sarwar
This work is licensed under a Creative Commons Attribution-ShareAlike 4.0 International License.