تربیت اطفال ، مسائل او ر والدین کی ذمہ داریاں عصر حاضر کے تناظر میں
Training of Children, Issues and Parental Responsibilities in a Contemporary Context
Keywords:
cultivate, caterpillars, preservation, fertilizer
Abstract
The training of children is of utmost importance for any nation, tribe or country. Because baby is like wet clay. We will treat him as we would like to be treated. As Muslims, we are fortunate that our religion provides us with a complete code of conduct. By following which we can get guidance for any field of life. From the life of such Holy Prophet (saw) we can easily get the standard of training of children. Because in the history of the world, no other nation, country or tribe has trained a society faster than you. Parents are just like a gardener. Like a gardener planting a garden and then cultivating it with the help of night and day hard work. When to water it, when to prune it, when to use fertilizer. When to spray caterpillars. That is, after its preservation in every way, it finally takes the form of a fruit tree. And the gardener is very happy to see the fruit ready. Of course, the training of children is completed after a continuous effort. The best training of children is essential for building a better society. Islam considers the training of children as an obligation and for this Shariah obligation, the parents are responsible for the first step, the society for the second step and the state for the third step.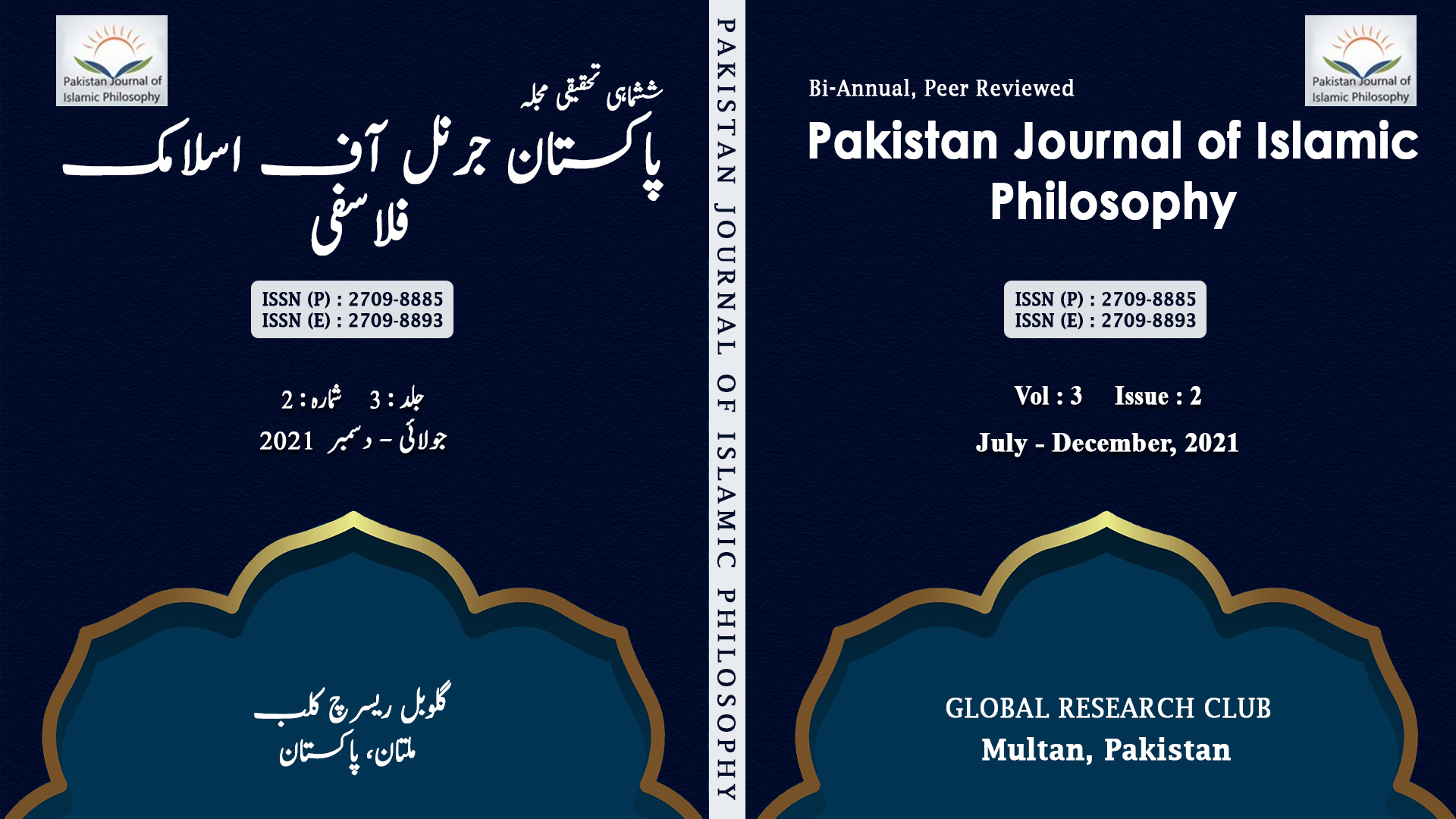 Downloads
How to Cite
Hussain, T., & Yousaf , P. D. H. G. (2021). تربیت اطفال ، مسائل او ر والدین کی ذمہ داریاں عصر حاضر کے تناظر میں: Training of Children, Issues and Parental Responsibilities in a Contemporary Context. Pakistan Journal of Islamic Philosophy, 3(2), 250-260. Retrieved from https://pakjip.com/index.php/pjip/article/view/152
License
Copyright (c) 2022 Tasawar Hussain, Prof. Dr. Hafiz Ghulam Yousaf
This work is licensed under a Creative Commons Attribution-ShareAlike 4.0 International License.