میں عقیدہ اور عقل کی آویزش کا اسلامی تناظر میں تنقیدی جائزہThe End of Faith
The conflict Between Religion and Faith in the Treatise "The End of Faith" : A Critical Analysis with Islamic Perspective
Keywords:
God, Religion, Reason, Rationality, Certainty, Science, Philosophy, Epistemology, faith
Abstract
Sam Harris is a famous American Philosopher and Neuro-Surgeon author of the New York Times Bestseller Book "The End of Faith: Religion, Terror and the Future of Reason". He is one of the four-horseman of New-Atheism Movement. Sam Harris articulates the damages of organized religions and holds strong stance against the religions especially Islam. He declares tenants of religions as irrational and assert that religions suspend reason in favor of religious beliefs. He rejects the Religion because it relies on Faith. He denies revelation as a source of knowledge and evidence and declares that religions ought not the evidence for their propositions. Moreover he asserts that religions and natural sciences should be judged by use of same methodology or inquiry model. He declares that religion itself is the cause of terrorism.
This research article discusses the aforementioned views of Sam Harris especially considering the use of Rationality in Islamic Sciences and conflict between reason and faith/religion. The Critical review examines the misunderstanding and problems contained in the selected work of Sam Harris. Using content analysis of selected work in the book "The End of Faith", main views on reason and faith are commented in the light of Islamic thought.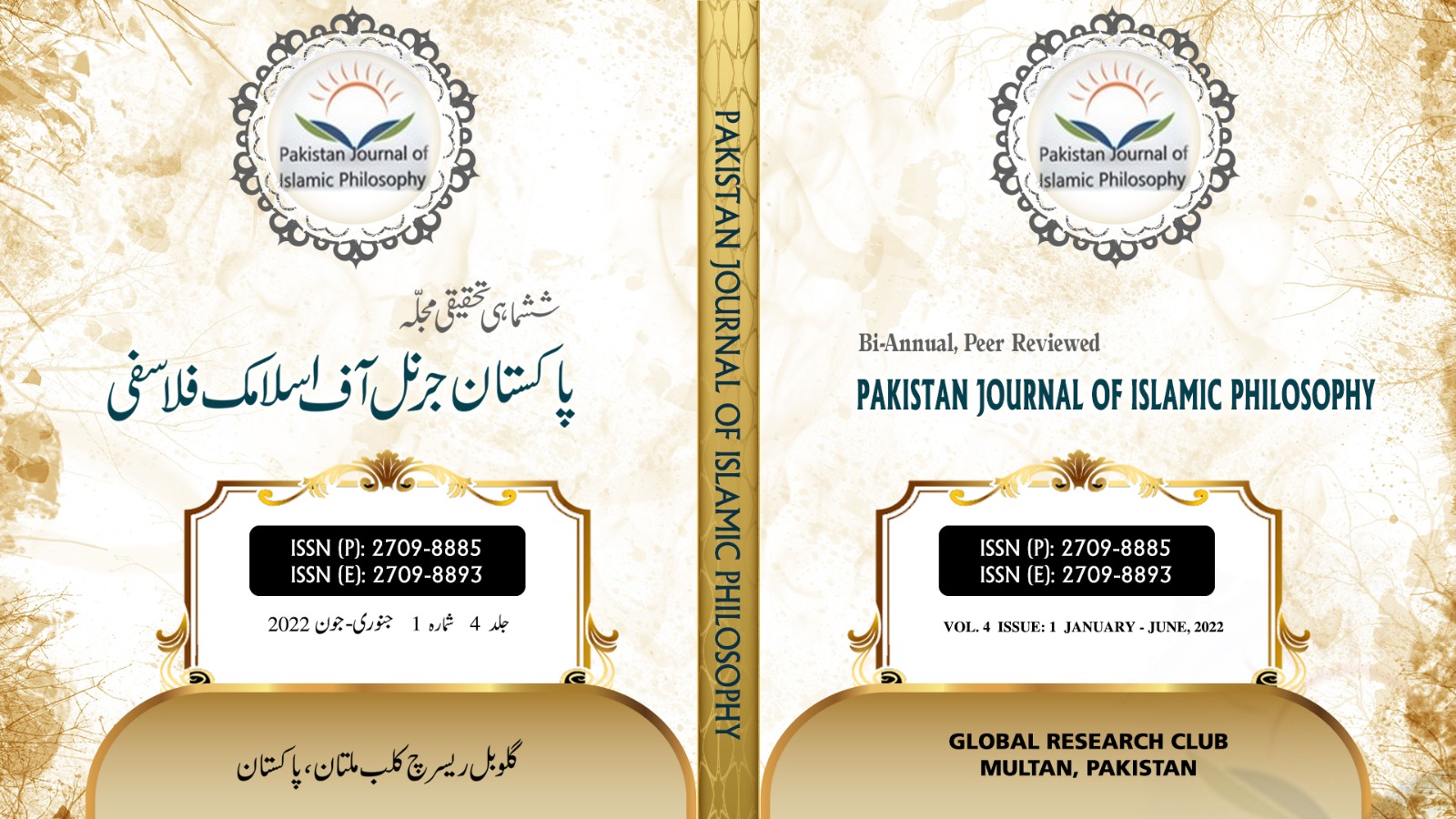 Downloads
How to Cite
Mir, 1. Muhammad S., & Haq, 2. Anwar ul. (2022). میں عقیدہ اور عقل کی آویزش کا اسلامی تناظر میں تنقیدی جائزہThe End of Faith: The conflict Between Religion and Faith in the Treatise "The End of Faith" : A Critical Analysis with Islamic Perspective. Pakistan Journal of Islamic Philosophy, 4(1), 131-152. Retrieved from https://pakjip.com/index.php/pjip/article/view/163
License
Copyright (c) 2022 1. Muhammad Salman Mir, 2. Anwar ul Haq
This work is licensed under a Creative Commons Attribution-ShareAlike 4.0 International License.