مسئلہ تکفیر میں ظاہر و باطن کے مابین تلازم کی نوعیت اور حکم، تحقیقی مطالعہ
Nature and order of the Connection Between External and Internal in the Problem of Takfir, A Research Study
Keywords:
Takfir, temptation, killinngs, fatwa, Ahl al-Sunnah, outer and inner
Abstract
Takfir is one of the many temptations of today's times, which is a terrible temptation that more or less all Muslims have fallen under. Simple people deceive Muslims and make them victims and pave the way for killings. Ahl al-Sunnah wa Al-Jamaat have its rules and regulations, a fatwa of disbelief can be imposed on someone only after the conditions are found and the obstacles are not found. The scholars of Ahl al-Sunnah fully consider these rules and regulations, conditions and obstacles, especially when making Takfir of someone, it is very important to trust his appearance with his inside. Many people suffer from extremes in the interrelationship between outer and inner. In the research article under consideration, the interrelationship between Zahir and Batin and its importance in the issue of takfir among Sunnis and Jamaat have been highlighted so that those people who do not understand the interrelationship between Zahir and Batin due to extremism or because of extremism have been highlighted. Because of this, they stick the fatwas of disbelief on the talk and cause unrest and disorder in the society.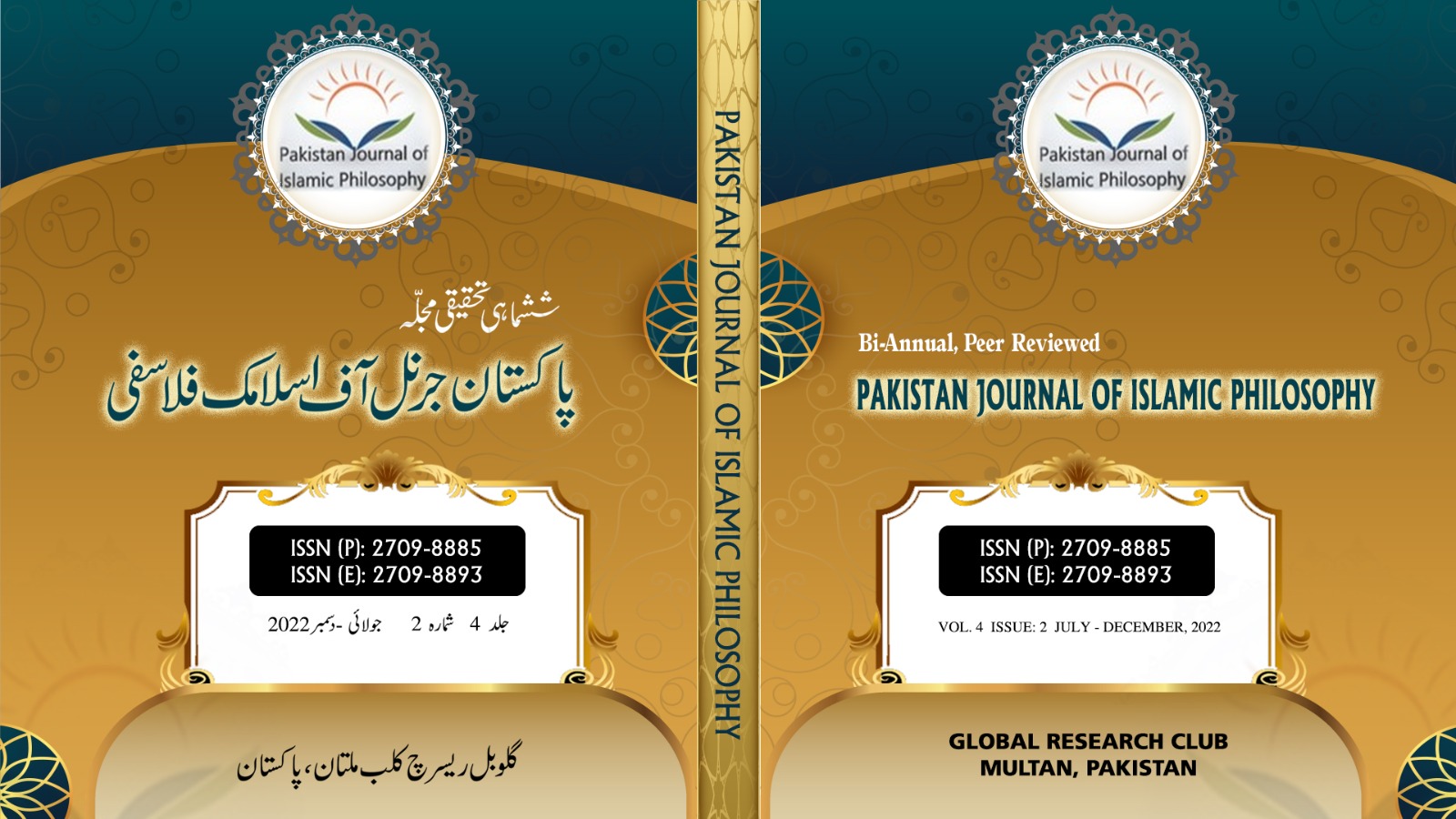 Downloads
How to Cite
Abdullah, D. H. R., & Anwar, M. B. (2022). مسئلہ تکفیر میں ظاہر و باطن کے مابین تلازم کی نوعیت اور حکم، تحقیقی مطالعہ: Nature and order of the Connection Between External and Internal in the Problem of Takfir, A Research Study. Pakistan Journal of Islamic Philosophy, 4(2), 16-33. Retrieved from https://pakjip.com/index.php/pjip/article/view/170
License
Copyright (c) 2023 Dr. Hafiz Rizwan Abdullah, Muhammad Behzad Anwar
This work is licensed under a Creative Commons Attribution-ShareAlike 4.0 International License.