نموذج من البلاغة فی سورتی الغافر و فصلت
A Model of Rhetoric in Surat Al-Ghafir and Al-Fussilat
Keywords:
Rhetoric, Quran, Arabic text, Features, Al-Ghafir, Al-Fussilat
Abstract
Rhetoric relishes an energetic character in our societal life expectancy as morphological handlers. It is an important revenues for language consumers which is advantageous to applause approximately or nobody or clearance a disparaging mention upon your administrative antagonist. It is also expedient in repudiating assertions or corroborating opinions.
The Quran is a "sea of the rhetoric". The Quran spectacles an unparalleled rate of recurrence of periphrastic sorts bettering every other Arabic edition, typical or present. The use of rhetoric in the Quran viewpoints out from any variety of dialogue.
A close by up exploration of the Quran can high point a catholic assortment and Regularity of pretentious geographies. This is a widespread substance that involves auxiliary investigation on the other hand to best bit the Qurans rareness a rhetorical revision some doggerels of "Surah-e-Al-Ghafir "and"Surah-e-Al-Fussilat" to show that the Quran engagements more rhetorical countryside than any other text engraved in past or contemporaneous. It is an endeavor to shed light on some of the rhetorical procedures. It also aims to reveal the expressional and imaginative task of various rhetorical sides that are basic in the arrangement of devout texts. The study assumes that in such texts, the imports are ordinary and prepared to affect the cognizance and sentiments of listeners/readers unruffled due to the rhetorical stylishness such etymological has.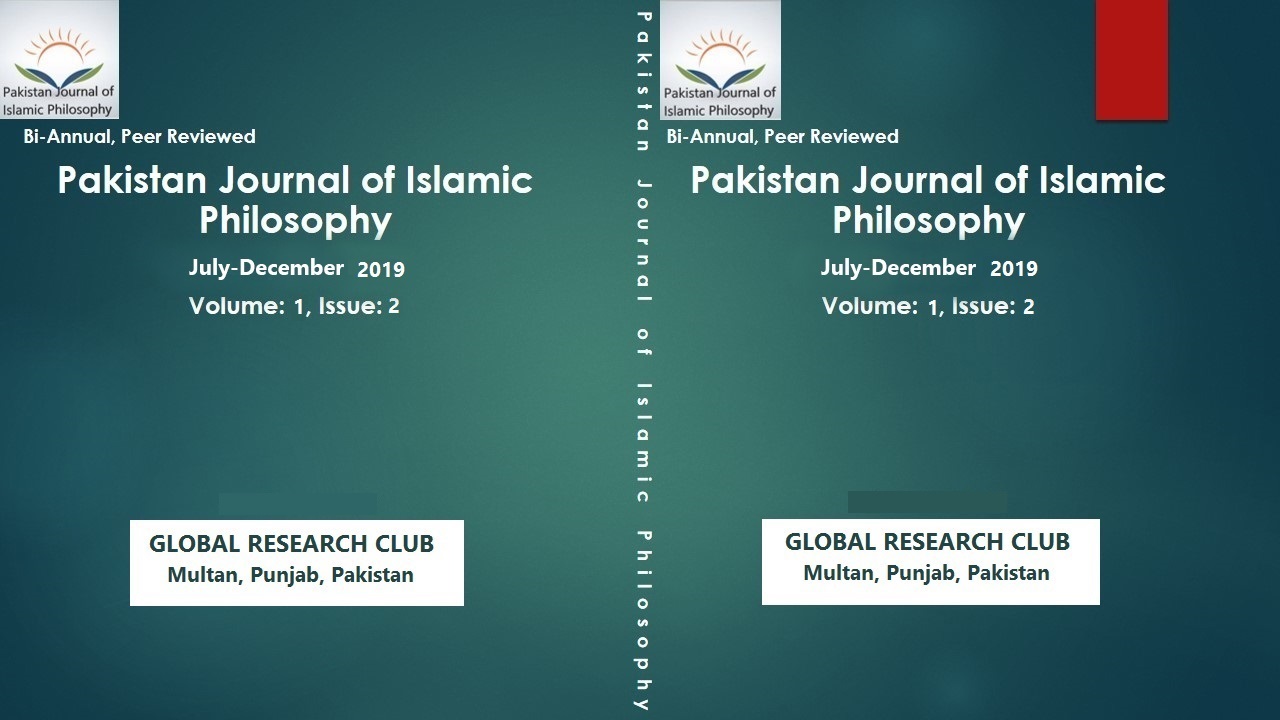 Downloads
How to Cite
Zakariya, M., & Abd-ur-Rahim, D. H. (2019). نموذج من البلاغة فی سورتی الغافر و فصلت: A Model of Rhetoric in Surat Al-Ghafir and Al-Fussilat. Pakistan Journal of Islamic Philosophy, 1(2), 1-16. Retrieved from https://pakjip.com/index.php/pjip/article/view/25
License
Copyright (c) 2019 Muhammad Zakariya, Dr. Hafiz Abd-ur-Rahim
This work is licensed under a Creative Commons Attribution-ShareAlike 4.0 International License.