عبادات سے متعلق متجددانہ رجحانات پر نقدوتجزیہ کا تحلیلی مطالعہ
An Analytical & Critical Study of Modern Trends in Worship
Keywords:
worship, meditation, modern trends, reverence, belief
Abstract
In all religions, after faith, worship is given the highest importance. In fact, the two are inseparable and cannot be separated from each other.  It is another matter that one is superior to the other in terms of status. Belief is the motivator of worship, its cause and effect, and worship is its food. Therefore, it is equally evident that the lack or weakness  of  a person  in  worship is  an  indication  that  his  faith  is  just  as  weak, even  if  the self-deception  of  his nature.  No matter  how  much  one  avoids  confessing,  faith is  a  tree  and  worship is its fruit, and  a tree  is  known  by  its fruit. Worship is the ultimate limit of humility and reverence. In this article, we are going to present a critical and analytical study of modern trends about Ismalmic meditations.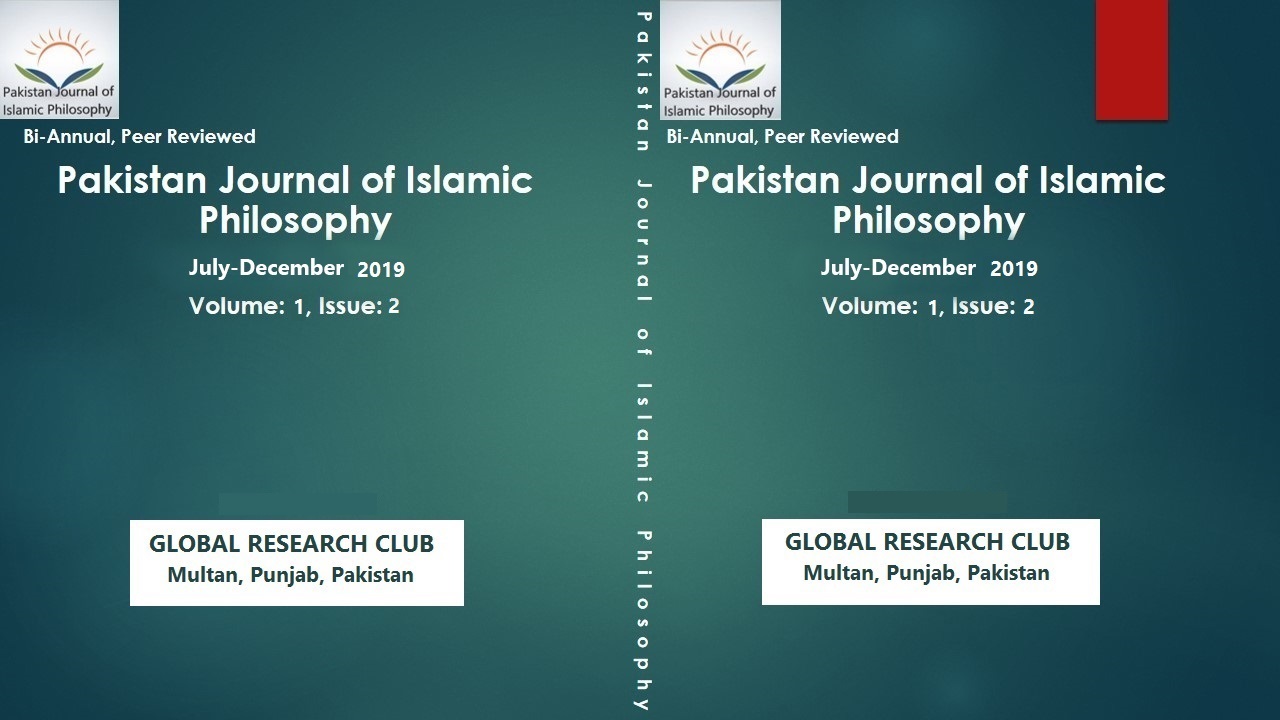 Downloads
How to Cite
Shahbaz, M., & Hassan, H. M. (2019). عبادات سے متعلق متجددانہ رجحانات پر نقدوتجزیہ کا تحلیلی مطالعہ: An Analytical & Critical Study of Modern Trends in Worship. Pakistan Journal of Islamic Philosophy, 1(2), 27-49. Retrieved from https://pakjip.com/index.php/pjip/article/view/26
License
Copyright (c) 2019 Muhammad Shahbaz, Hafiz Muhammad Hassan
This work is licensed under a Creative Commons Attribution-ShareAlike 4.0 International License.