عہد نبویؐ میں ریاست کی تشکیل و تعمیر میں خصوصی افراد کا کردار اور عصری تطبیقات
The Role of Special Persons in Construction of State in the Era of Holy Prophet S and Contemporary Applications
Keywords:
Holy prophet, education, abilities, special persons, Tah Hussain
Abstract
The Holy prophet S took practical steps for the construction of state.  In those steps education, upbringing, food and residence, and atonement are included. The companion of holy prophet S played amply role of their abilities. Not a single person left behind in these practical steps, but also the role of special persons remained prominent. The Holy prophet S utilized their abilities and laid foundation of Islamic state through the abilities of these special persons.
For example, Abdudullah ibn Makhtoom was selected as Mouzn (Azan calling man) and teacher along with the deputy of Madina Munwwra, Ammar ibn Jamu was a jihadi character and Mauz ibn Jabal was sent as the agent of Yeman. The economic and social role of Abdur Rahman ibn Ouf is readable. In modern era there are some prominent people like Dr. Tah Hussain, Abdulallah Ibn Baz and Ahmed Yaseen, who got prominent position in society being a handicapped and played their educational, social and political role.
There is no such state or country, where disabled persons are not found. The need of time is that as the holy prophet S lustered the qualities of these handicapped persons, and made them beneficial. After it they (special persons) played their role in state construction. Now it's the time to make such people beneficial for their country and state, include them in State matters directly or indirectly.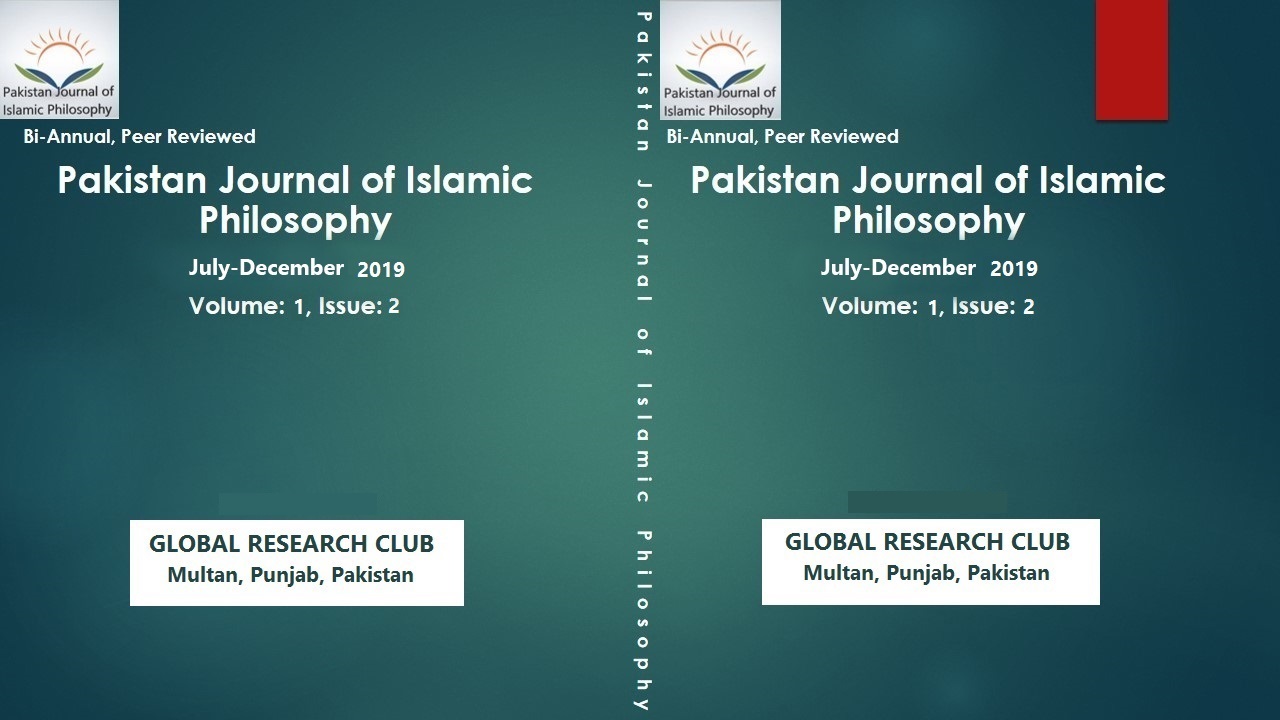 Downloads
How to Cite
Ahmad, H. I., & Ghaffar, D. A. (2019). عہد نبویؐ میں ریاست کی تشکیل و تعمیر میں خصوصی افراد کا کردار اور عصری تطبیقات: The Role of Special Persons in Construction of State in the Era of Holy Prophet S and Contemporary Applications. Pakistan Journal of Islamic Philosophy, 1(2), 51-64. Retrieved from https://pakjip.com/index.php/pjip/article/view/27
License
Copyright (c) 2019 Hafiz Intezar Ahmad, Dr. Abdul Ghaffar
This work is licensed under a Creative Commons Attribution-ShareAlike 4.0 International License.