أهمية التجويد وفضائلھا
The Importance and Virtues of Tajweed
Keywords:
Holy Qur'an, Recitation, Tajweed, pronunciation
Abstract
The Holy Qur'an is a wise mention which is the book of enlightenment, enlightenment and truth. There is nothing more enlightening than this. This is one of the great blessings bestowed by Allah Almighty which has the honor of being the word of God. Its rules are infallible. It is an eloquent and eloquent word. The Lord of the universe Himself has taken the responsibility of its protection. This is the great word which will be interceded for its reader and memorizer in the presence of God Almighty on the Day of Resurrection. There are ten virtues in reciting one letter of the Qur'an. The great virtue of memorizing and reciting it has also been mentioned. So the religious scholars of Matin invented many sciences and arts to guide the meanings and demands of the Holy Qur'an, words and phrases, Arabic and construction, script, method of performance and Muhammad and the benefactors, outward rules and inward gestures One of the most important of these disciplines is Tajweed, which provides guidance on the etymology of letters. Acquiring knowledge of this knowledge leads to correct pronunciation of words and correct pronunciation. The main purpose of acquiring this knowledge here is to gain power over correct pronunciation of words of the Holy Quran. Recitation does not only mean reciting the Holy Qur'an in a superficial manner, but in fact reciting it means reciting the letters of the Qur'an with their excerpts and adjectives in a good voice and meditating on its meanings and rules. In order to gain an understanding of the rules of the Qur'an and to act in accordance with them, the path to success in the religion and the world can be paved.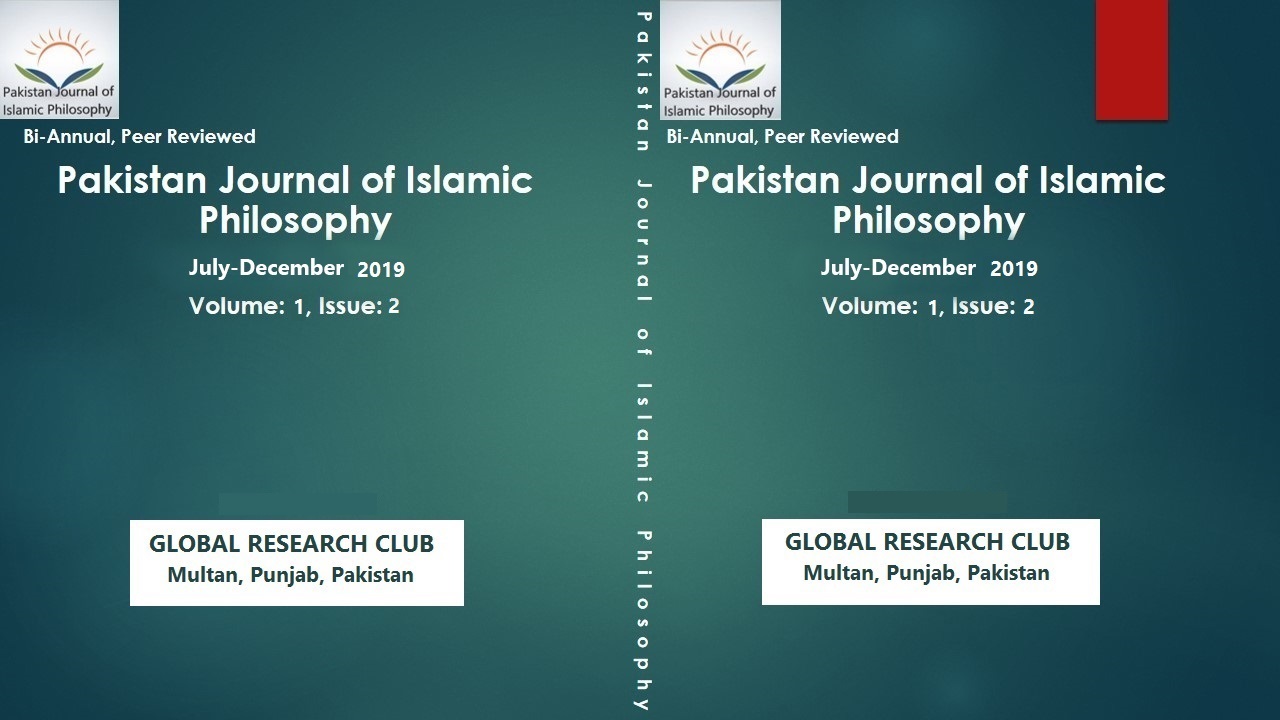 Downloads
How to Cite
Sher, M., & Khagga, D. M. F.- ud-D. S. (2019). أهمية التجويد وفضائلھا: The Importance and Virtues of Tajweed. Pakistan Journal of Islamic Philosophy, 1(2), 17-25. Retrieved from https://pakjip.com/index.php/pjip/article/view/32
License
Copyright (c) 2019 Muhammad Sher, Dr. Muhammad Feroz-ud-Din Shah Khagga
This work is licensed under a Creative Commons Attribution-ShareAlike 4.0 International License.