قومی میزانیہ کی تشکیل میں اسلام کے اصول
امام ابویوسف کی آراءکا جائزہ
Keywords:
Government, sovereignty, Revenue, Expense, Social welfare
Abstract
Since the advent of human socities, the state has been menifestation of the congregation and an integral part of societies. There has never been a state in human history that has introduced so many social reforms in a short period of time as first Islamic State produced in its early times. First Islamic state gave a set of rules for national budget as it is manifestation of social responsibility of the state. National budget prepared by the government comprises on two basic elements of any budget: the revenues and expenses. Through the budget, the government presents its anticipated revenues (tax revenues, income tax, corporation tax, import taxes) and planned government expenditures, spending for Healthcare, Education, Defence, Roads, State Benefit etc for the coming financial year. In most parliamentary systems, the budget is presented to the legislature and often requires approval of the legislature. Through this budget, the government implements economic policy and realizes its program priorities. National budget is a subject of importance for a variety of reasons such as planned approach to the government's activities, integrated approach to fiscal operations, affecting economic activities, instrument of economics policy, index of government's functioning, public accountability, allocation of resources, GDP growth, elimination of poverty, reduce inequality in distribution of income. Islamic jurist Abu-Yousuf has the credit to present first book comprises on government revenues & espenses and their procurment. In this study, the reforms introduced by Imam Abu-Yusuf (d.798) for state revenue and ependitures has been discussed.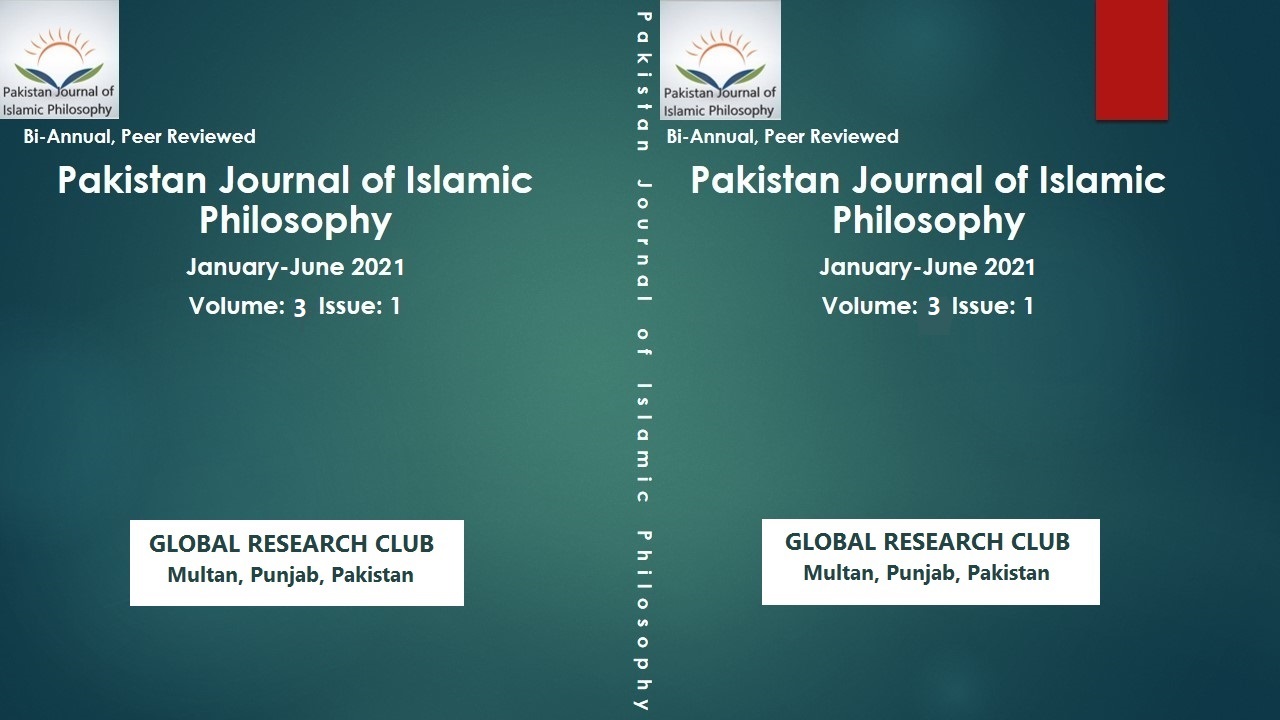 Downloads
How to Cite
Ramzan, M. T., & Abdulghafoor. (2021). قومی میزانیہ کی تشکیل میں اسلام کے اصول : امام ابویوسف کی آراءکا جائزہ. Pakistan Journal of Islamic Philosophy, 3(1), 65-78. Retrieved from https://pakjip.com/index.php/pjip/article/view/41
License
Copyright (c) 2021 Muhammad Tariq Ramzan, Abdulghafoor
This work is licensed under a Creative Commons Attribution-ShareAlike 4.0 International License.