Fifth Generation war and Role of Teachers in the Light of Quran and Hadith
ففتھ جنریشن وار اور اساتذہ کرام کا کردار قرآن مجید اور احادیث نبویہ ﷺ کی روشنی میں
Keywords:
Fifth Generation War, Pakistan, India, Quran & Hadith, Teacher
Abstract
Warfare is becoming more diverse. Traditional components of warfighting are changing, with newer tactics and technologies such as information warfare, asymmetric warfare, media manipulation, and hybrid warfare stepping in to fill the void. This article will analyze and investigate Daniel H. Abbott's fifth-generation warfare, also known as a war of perceptions, and will explain how to fight fifth-generation warfare and how it is now being waged. In addition, this article discusses how technological advancement is employed as a weapon in modern warfare. This article also explains the teachings of the Quran & Hadith about the discussed topic. Moreover, this article also explains the role of teachers that how they can change the mind of students as well as the community keeping in view the teachings of the Quran & Hadith.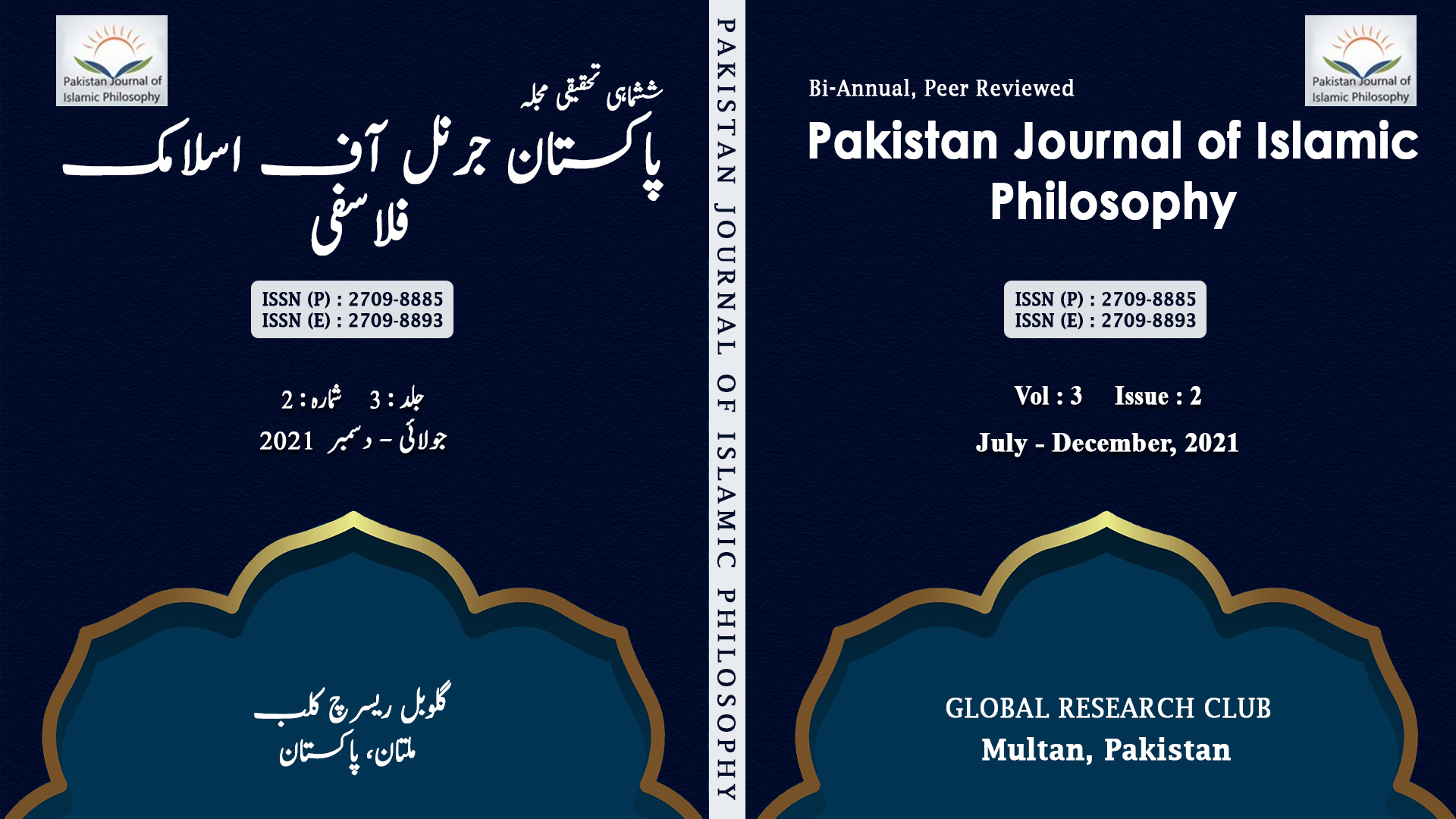 Downloads
How to Cite
Ayaz, D. M., & Dr. Hafiz Muhammad Arshad. (2021). Fifth Generation war and Role of Teachers in the Light of Quran and Hadith: ففتھ جنریشن وار اور اساتذہ کرام کا کردار قرآن مجید اور احادیث نبویہ ﷺ کی روشنی میں. Pakistan Journal of Islamic Philosophy, 3(2), 31-40. Retrieved from https://pakjip.com/index.php/pjip/article/view/66
License
Copyright (c) 2021 Pakistan Journal of Islamic Philosophy
This work is licensed under a Creative Commons Attribution 4.0 International License.