علامہ اقبالؒ کی نعتیہ شاعری (مدح کے فنی مباحث کے تناظرمیں)
Allama Iqbal's Naatia Poetry (In the Context of Artistic Discussion of Praise)
Keywords:
Allama Iqbal, poetry, philosopher, Holy Prophet, Islam.
Abstract
Allama Iqbal's personality and poetry have many facets. He was a politician, thinker, teacher, lawyer, poet and philosopher. An English philosopher professor asked Allama Iqbal what evidence he had to prove the existence of God. Allama Iqbal replied that only Muhammad said so. Iqbal is in such a state of ecstasy in the love of the Holy Prophet (PBUH) that only words of praise and respect for him come out of his mouth. He ended up as a lover of the Holy Prophet (PBUH) He spent his entire life trying to continue the process of protection and revival of the Nation of Islam. Poetry, philosophy, theology, mysticism, etc. were just tricks to explain the purpose to him.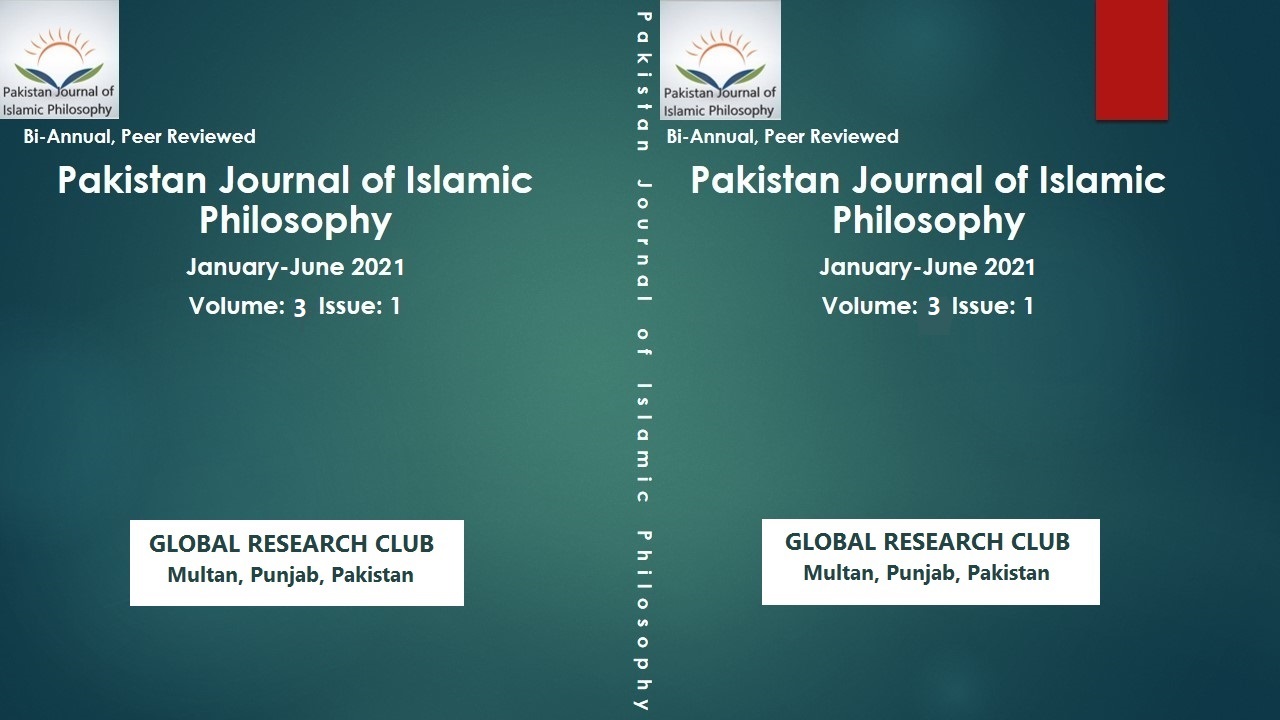 Downloads
How to Cite
Ahmad, G. (2021). علامہ اقبالؒ کی نعتیہ شاعری (مدح کے فنی مباحث کے تناظرمیں): Allama Iqbal's Naatia Poetry (In the Context of Artistic Discussion of Praise). Pakistan Journal of Islamic Philosophy, 3(1), 113-128. Retrieved from https://pakjip.com/index.php/pjip/article/view/72
License
Copyright (c) 2021 Gulzar Ahmad
This work is licensed under a Creative Commons Attribution-ShareAlike 4.0 International License.