پاکستان میں مذہبی اقلیتوں کے سماجی مسائل کے بنیادی پہلو: اسلامی تعلیمات کی روشنی میں تنقیدی مطالعہ
Fundamental Aspects of Social Issues of Religious Minorities in Pakistan: A Critical Study in Light of Islamic Teachings
Keywords:
Discrimination,, Social Rights,, Forced Marriages,, Injustice,, Religious Minorities.
Abstract
Pakistan is an Islamic state where majority of people is Muslim; however, the non-Muslim citizens are also inhabitants of the state. Islam provides the equal social rights to all citizens in an Islamic state without the discrimination of race, language, sex or religion. In oppose to it, the religious minorities of Islamic Republic of Pakistan have to face various problems in the society. The fundamental aspects of social issues faced by the religious minorities in Pakistan have been analyzed in this research. In this regard, the class aspect of religious division, the Universal Declaration of Human Rights and the status of its implementation in Pakistan, as well as the United Nations Charter for Minorities have been reviewed. Discrimination against minorities and the status of Pakistan's religious minorities in the light of two-nation ideology have also been discussed.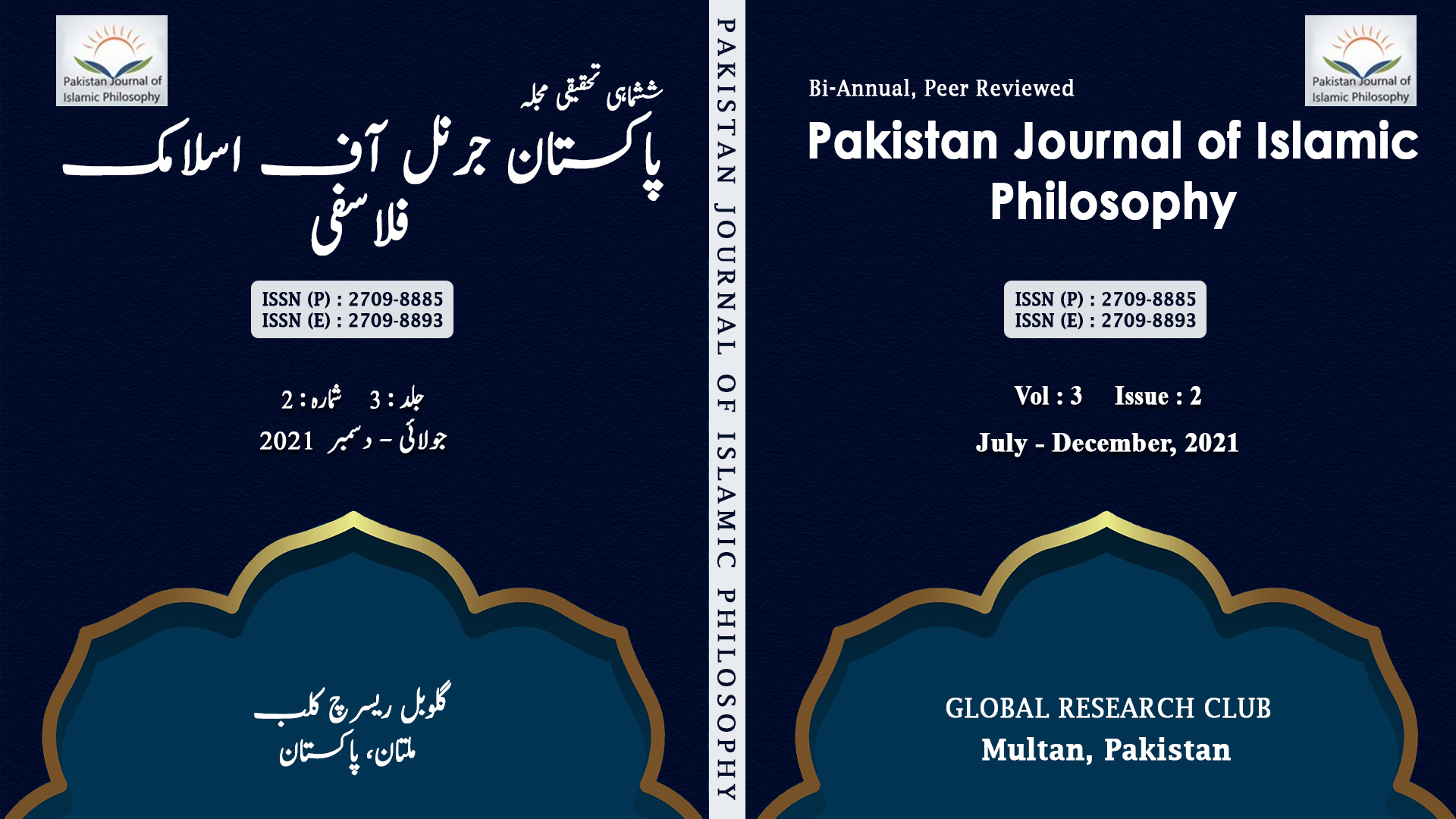 Downloads
How to Cite
Mehmood, D. K. (2021). پاکستان میں مذہبی اقلیتوں کے سماجی مسائل کے بنیادی پہلو: اسلامی تعلیمات کی روشنی میں تنقیدی مطالعہ : Fundamental Aspects of Social Issues of Religious Minorities in Pakistan: A Critical Study in Light of Islamic Teachings. Pakistan Journal of Islamic Philosophy, 3(2), 91-99. Retrieved from https://pakjip.com/index.php/pjip/article/view/92
License
Copyright (c) 2021 Pakistan Journal of Islamic Philosophy
This work is licensed under a Creative Commons Attribution 4.0 International License.