اقوام متحدہ کے تجویز کردہ بنیادی حقوق برائے صارفین کا شریعتِ اسلامیہ کی روشنی میں تجزیاتی مطالعہ
An Analytical Study of Fundamental Rights for Consumers Proposed by United Nations in the Light of Islamic Law
Keywords:
Islamic Law, Consumer, Rights, United Nations
Abstract
The United Nations Institute was established to protect the rights of the people and peace in the world. The UN General Assembly has enacted legislation in various ways to protect consumer rights, and member states have been obliged to legislate according to the environment and requirement of their state. For consumers, the United Nations has set up a "Guideline for Consumer" that outlines suggestions and guidelines for consumer rights and their protection, according to which consumers have the right to free environment, choice of goods and redress altogether for purchase. Islamic Law has given guidance on all aspects of human life and has given detailed rulings. Similarly, the rulings and issues about consumers are described at a large rate. The books of Hadith and Jurisprudence describe in detail the rights of consumers under the title "Buyū" (selling and buying/trade), which fully covers contemporary needs. This article analyses the rights for consumers proposed by the United Nations and stated by Islamic Law.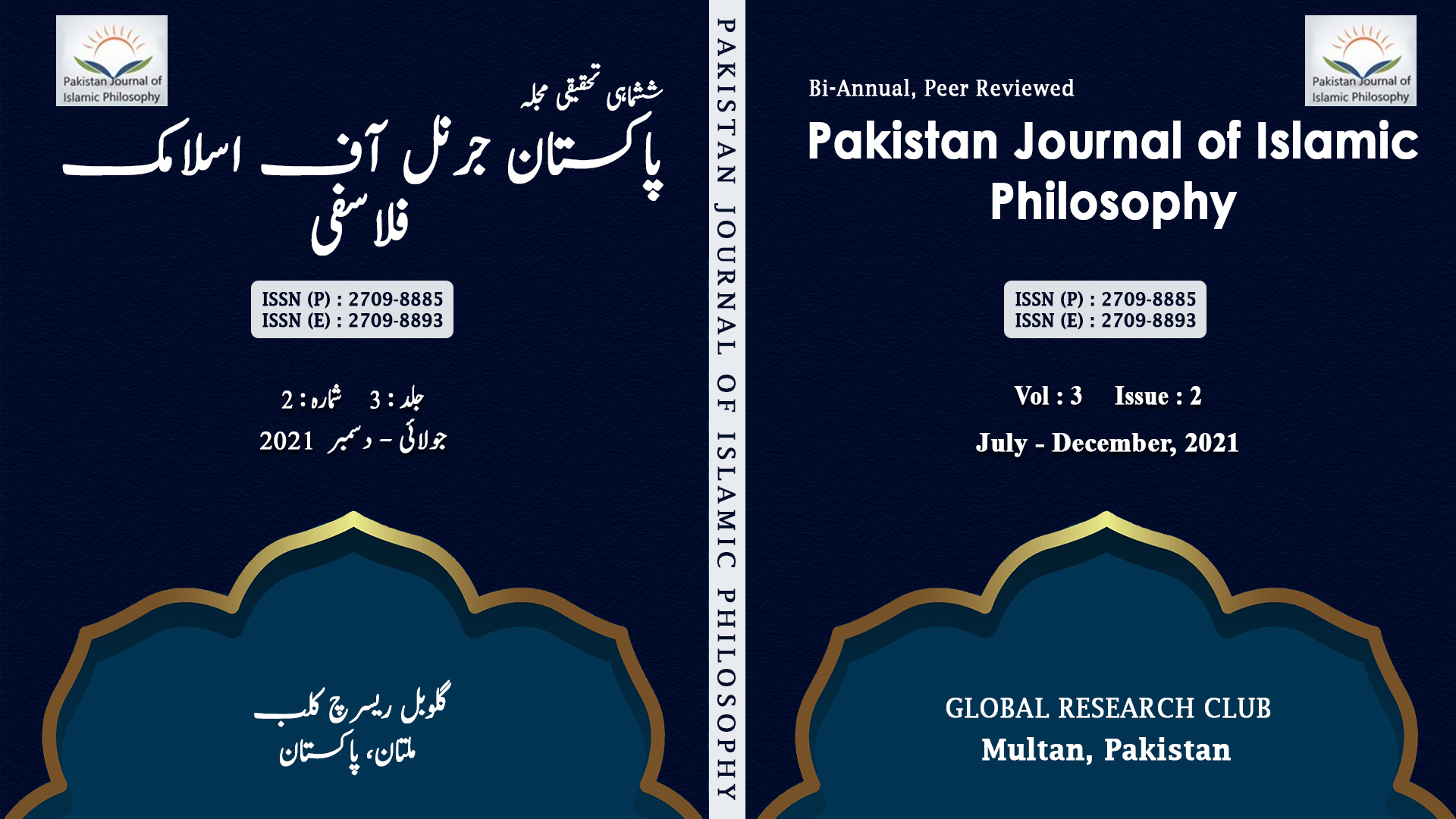 Downloads
How to Cite
Dr. Abdul Ghaffar, & Habib, H. M. A. (2021). اقوام متحدہ کے تجویز کردہ بنیادی حقوق برائے صارفین کا شریعتِ اسلامیہ کی روشنی میں تجزیاتی مطالعہ: An Analytical Study of Fundamental Rights for Consumers Proposed by United Nations in the Light of Islamic Law. Pakistan Journal of Islamic Philosophy, 3(2), 77-89. Retrieved from https://pakjip.com/index.php/pjip/article/view/96
License
Copyright (c) 2021 Pakistan Journal of Islamic Philosophy
This work is licensed under a Creative Commons Attribution 4.0 International License.